Spirit and Traditions
Main Content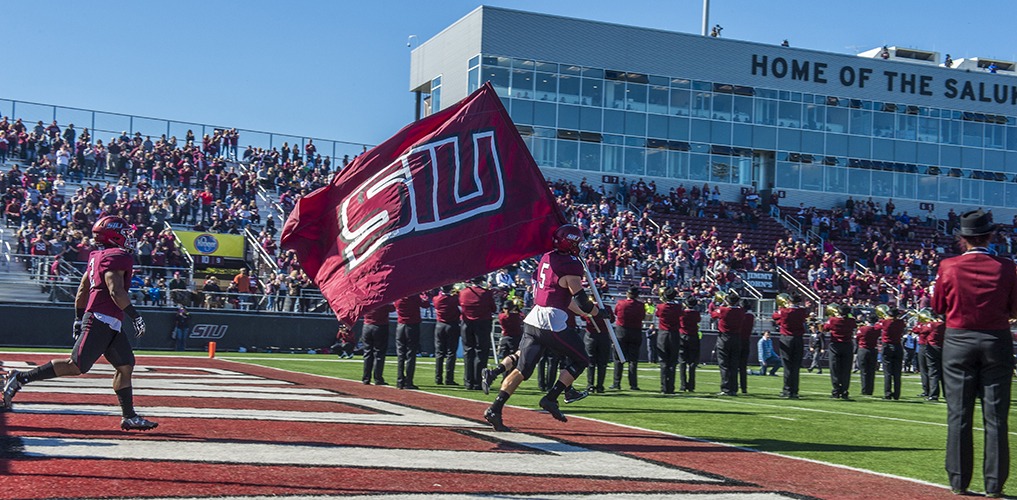 We've got spirit, yes we do! We've got spirit, how about you?
DAWG POUND
The Dawg Pound is a student-based organization that strives to spread Saluki Pride by increasing student awareness and attendance for all Saluki Athletic programs by working with Saluki Athletics to promote athletic events, as well as enhance the in-game atmosphere. 
Interested in joining the Dawg Pound? Check out their website!
SALUKI FAMILY WEEKEND
Saluki Family Weekend is an excellent opportunity for families to spend time with their students, visit campus and fully take part in the Saluki student experience.  With a full schedule of events, we are sure to have something for every family! 
---
Mark your calendar for Saluki Family Weekend: 
 September 30 - October 1, 2023
---
For more information, visit familyweekend.siu.edu
Homecoming
Join fellow Salukis as we welcome alumni back to campus in celebration of Homecoming. Bring your family and enjoy the festivities, cheer on your Salukis, and catch up with classmates, professors, and friends – there is something for everyone!
---
Mark your calendar for SIU Homecoming:
 October 16 - 21, 2023
---
For more information, visit homecoming.siu.edu