Involvement Fair
Main Content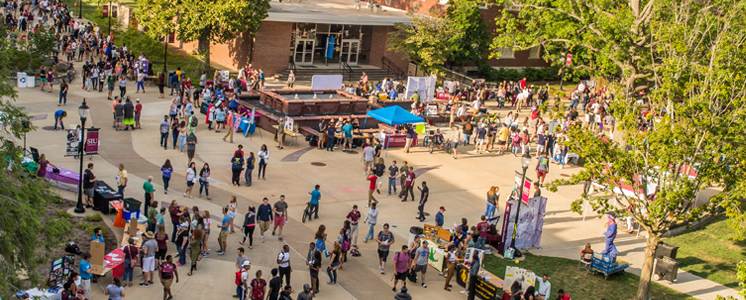 Registration is now open!
Thursday, August 22, 2019
5-7 p.m. | Faner Plaza (outside)
---
Please complete the registration form below if you would like to participate in the Fall 2019 Involvement Fair.
Completing this registration form does not guarantee you a table. 
Placement will be done on a first come, first served basis.  
If your Registered Student Organization is not current and active, you
will not
be allowed to participate in the Involvement Fair. For more information please visit https://getinvolved.siu.edu.
Please Note: Registration closes at 4:30pm on Thursday, August 15, 2019. Once the registration closes, we will begin taking registrations for the wait list.
If you have any questions, please email: rsohelp@siu.edu.
Rain Date
August 29, 2019
If the Involvement Fair is rained out, it will be held the following Thursday at the same time and location.
---