Involvement Fair
Main Content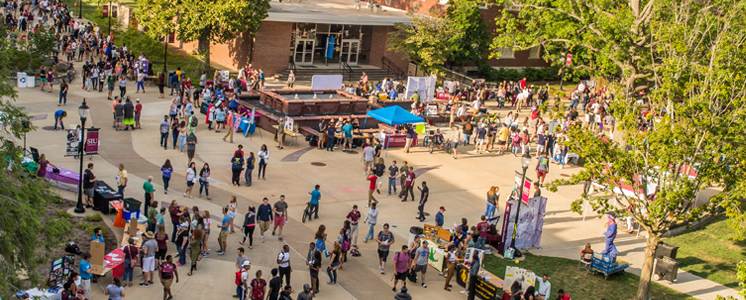 Registration is now open!
Thursday, January 16, 2020
5-7 p.m. | Student Center Ballrooms (2nd Floor)
---
Please complete the registration form below if you would like to participate in the Spring 2020 Involvement Fair. 
Completing this registration form does not guarantee you a table. 
Placement will be done on a first come, first served basis.  
If your Registered Student Organization is not current and active, you
will not
be allowed to participate in the Involvement Fair. SIU Departments, Community Partners, and Local Businesses are welcome to particpate, but space is limited. 
Please Note that Registration closes at 4:30pm on Monday, January 06, 2020. Once the registration closes, we will begin taking registrations for the waitlist.
If you have any questions, please contact the Office of Student Engagement at 618-453-5714 or email us at rsohelp@siu.edu.
RSO Orientations
If your RSO needs help, please attend a Spring Orientation meeting. This is not mandatory, and if you attended the fall orientations, you do not need to attend. This is only for NEW RSOs and inactive RSOs. Click on the link below to register for a time.
---
Spring 2020 New Officer Training Registration