Involvement Fair
Main Content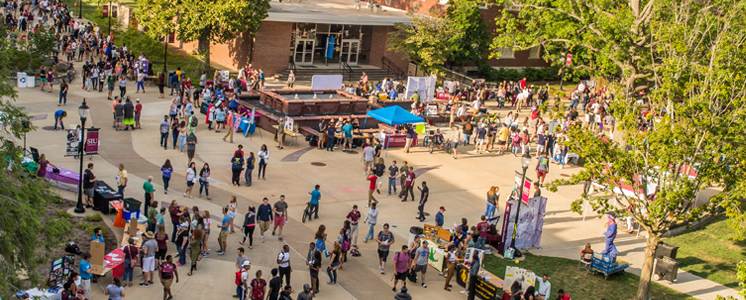 Registration is now open!
Thursday, August 24, 2023
5-7 p.m. | Student Center
---
Please complete the registration form below if you would like to participate in the Spring 2023 Involvement Fair. 
Completing this registration form does not guarantee you a table. 
Placement will be done on a first-come, first-served basis. 

Please note that registration closes the Friday before the event. Once the registration closes, we will begin taking registrations for the waitlist.
You must complete your Transition before you can register.
If you have any questions, please contact the Office of Student Engagement at 618-453-5714 or email us at rsohelp@siu.edu.
RSO Orientations
If your RSO needs help, please plan on attending a Spring Orientation meeting. RSO Orientation information will be released soon.